About
International Journal of Management and Social Researches was established  in 2014 and has the criteria for academic incentives.


The main objective of the Journal of International Management and Social Researches focuses primarily on the fields of business management and organization, education management, economic management, aviation management, public administration, health management, sports management as well as original studies in other social sciences. It also publishes original works in the fields of international relations, economics, business administration, finance, political science, behavioral sciences, law, literature, sociology, theology, history and other social sciences.


The journal also publishes notes on technical and methodological issues, literature reviews, comments and analyzes on past articles. The journal publishes academic studies which have not been published in English or Turkish, or have not been evaluated before. The manuscripts submitted to the journal are subject to an anonymous evaluation process involving at least two referees. 
The referee evaluation and publication fee of the article is $ 80.
Hakkımızda
Hakkımızda Uluslararası Yönetim ve Sosyal Araştırmalar ve Dergisi 2014 yılında kurulmuş olup doçentlik başvuru şartlarını ve akademik teşvik kriterlerini sağlamaktadır. Uluslararası Yönetim ve Sosyal araştırmalar Dergisinin temel amacı başta işletme yönetim ve organizasyon, eğitim yönetimi, ekonomi yönetimi, havacılık yönetimi, kamu yönetimi, sağlık yönetimi, spor yönetimi alanlarına odaklanmakla beraber diğer sosyal bilimler alanında yapılan özgün çalışmalara da yer vermektedir. Ayrıca uluslararası ilişkiler, iktisat, işletme, maliye, siyaset bilimi, davranış bilimleri, hukuk, edebiyat, sosyoloji, ilahiyat, tarih ve diğer sosyal bilimler alanlarındaki özgün çalışmaları yayınlamaktır. Dergimizde teknik ve yöntemsel konularla ilgili notlar, literatür taramaları, geçmiş makaleler ile ilgili yorum ve analizler de yayınlamaktadır. Dergi, daha önce İngilizce veya Türkçe olarak herhangi bir yerde yayınlanmamış veya değerlendirme sürecine girmemiş akademik çalışmaları yayınlamaktadır. Dergiye gönderilen çalışmalar en az üç hakemin yer aldığı isimsiz değerlendirme sürecine tabi olmaktadır. Makale sahiplerinin çalışmalarını değerlendiren üç hakem için 600 TL ücret ödemesi gerekmektedir. 
International Journal of Management and Social Researches indexed by EBSCO and the following indexes: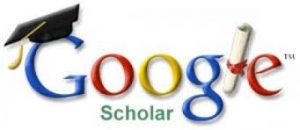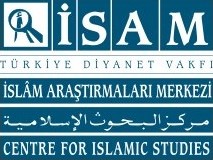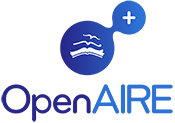 International Journal of Management and Social Research is at the evaluation process from the following indexes.
Processing (Under Review):